Innovative Water Resources
All organic life relies on water to survive, and humans are no different. As our populations grow, we need to discover and implement innovative methods for acquiring and releasing our water supplies – without damaging the environments these waters come from.
From project development to data contextualization, Family Lands Remembered work with our clients to facilitate the implementation of innovative water resource projects.
---
C-51 Reservoir
Located in Palm Beach County, the project consists of a 60,000-acre-foot reservoir built in two phases, with the first phase providing 14,000 acre-feet and 35 million gallons per day (MGD) of alternative water supply to the South Florida region. The second phase would provide additional 46,000 acre-feet of storage that could be used to reduce harmful algal blooms in the Lake Worth Lagoon, assist with the restoration of the Loxahatchee River, combat saltwater intrusion, and help with other environmental restoration objectives. Phase 1 is currently under construction.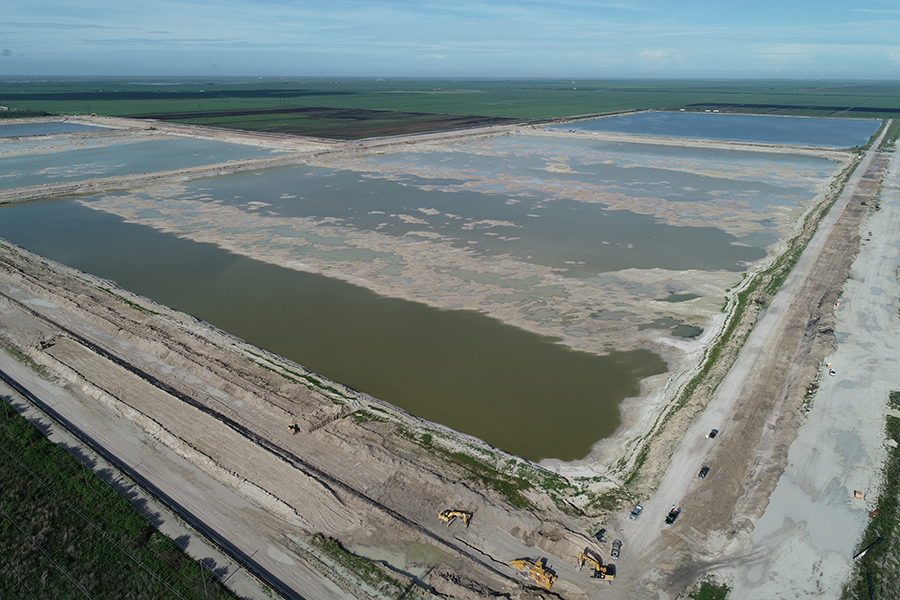 ---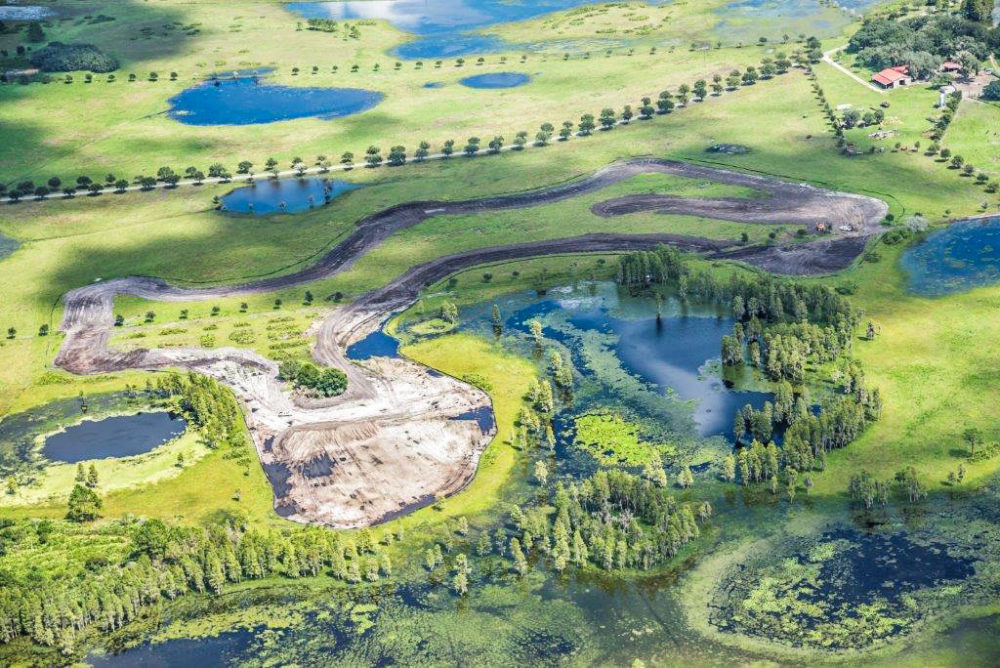 4G Ranch
Located in Pasco County, the project consists of 15 man-made wetland cells designed to mimic natural wetlands on the site, remove nutrients from reclaimed water, and recharge 5 MGD back into the regional aquifer. Both the area's ground and surface water had been depleted, and the success of this aquifer recharge has led to rehydration of adjacent wetlands and habitat creation. This project has been completed and is in operation.
---
Partnership with Phillips & Jordan
Since working together successfully with Phillips & Jordan on the 4G Ranch Master Reuse Project, FLR has partnered with P&J on all water projects our firm engages in. This type of partnership leverages the combined knowledge of P&J's construction management experience and FLR's water resource planning expertise. We at FLR are honored to be able to partner with P&J and advance innovative water projects throughout the state.