Sustainable Development
While profitable and necessary, real estate development in the United States has historically created a slew of issues for our natural environments, effectively putting at odds business and the environment.
We help our clients shape residential communities that generate value from the surrounding ecosystem – both to protect the lands and to integrate the community with the environment.
---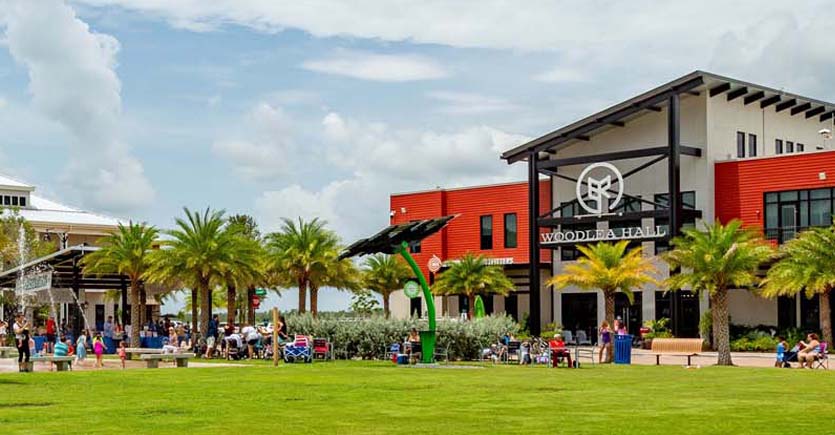 Babcock Ranch
Located in Charlotte and Lee Counties, the 91,000-acre project included the conservation sale of 73,000 acres to the State of Florida and Lee County, working with the Florida Division of State Lands and local governments. The full project included the entitlement of a new town with 19,500 homes on the remaining 18,000 acres, sustainably developed with solar power, electric and autonomous vehicle infrastructure, conservation and restoration initiatives, and miles of trails in a sustainable new community. The project was undertaken by Kitson & Partners, in conjunction with a host of local and regional stakeholders.
---
Deering Park
Located in both Volusia and Brevard County, the project entails 70,000 acres of timber and forested lands, with over 75% of which has been or will be placed in permanent conservation, outdoor recreation, hunting, timber, cattle, and other agriculture. The balance of the land is part of a 50-year development plan which will sustainably grow a new community integrated with nature, innovative treatment of water resources, ultimately including over 35,000 homes and 10 million square feet of non-residential space. The primary entitlements and conservation easements have been completed, and the development is expected to begin in 2021.